At the beginning of August, the author of the blog Bydgoszcz w Budowie visited the construction of the most-anticipated investment in the very center of Bydgoszcz – the IMMOBILE K3 office building. This visit has traditionally left dozens of excellent pictures of the building, elevation and interiors in the finishing phase.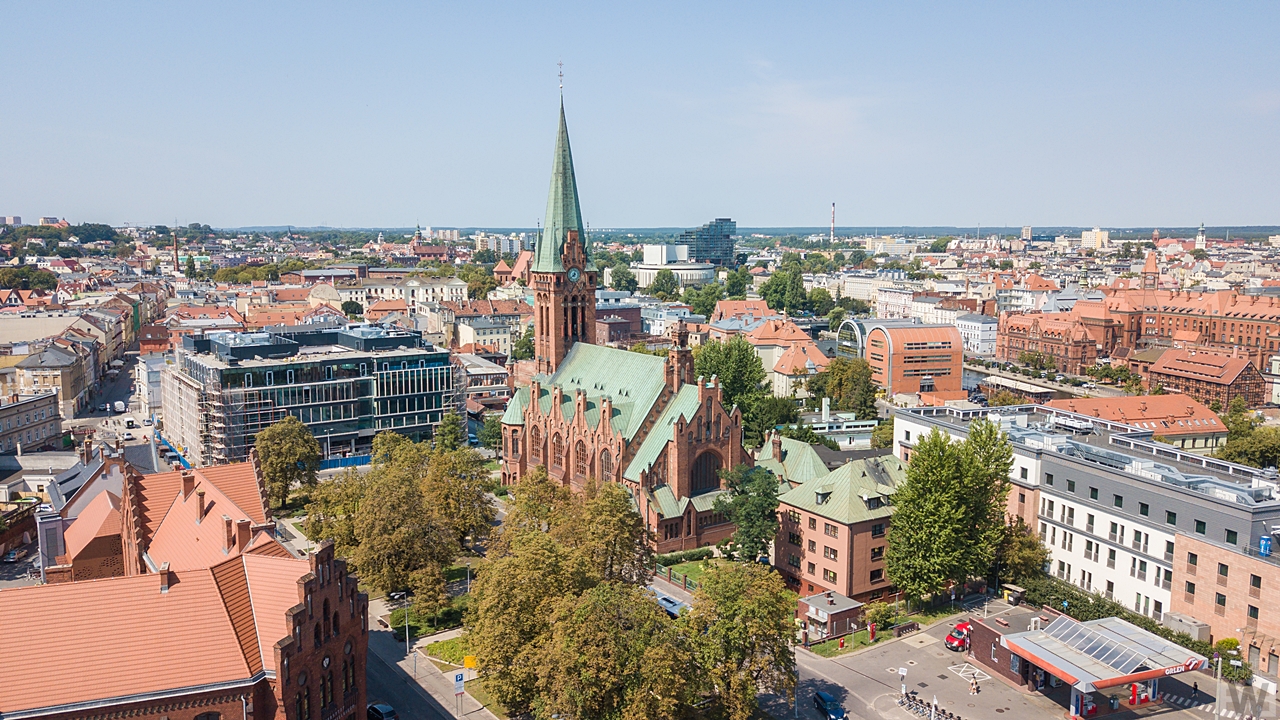 The construction of the building has already been completed, currently we're finishing interior works and façade assembly is in progress. The elevation of the building in each part is different from each other. The part by Magdzińskiego Street is dominated by a light sandstone cladding, while from Kościeleckie Square it is glass with small elements of sandstone.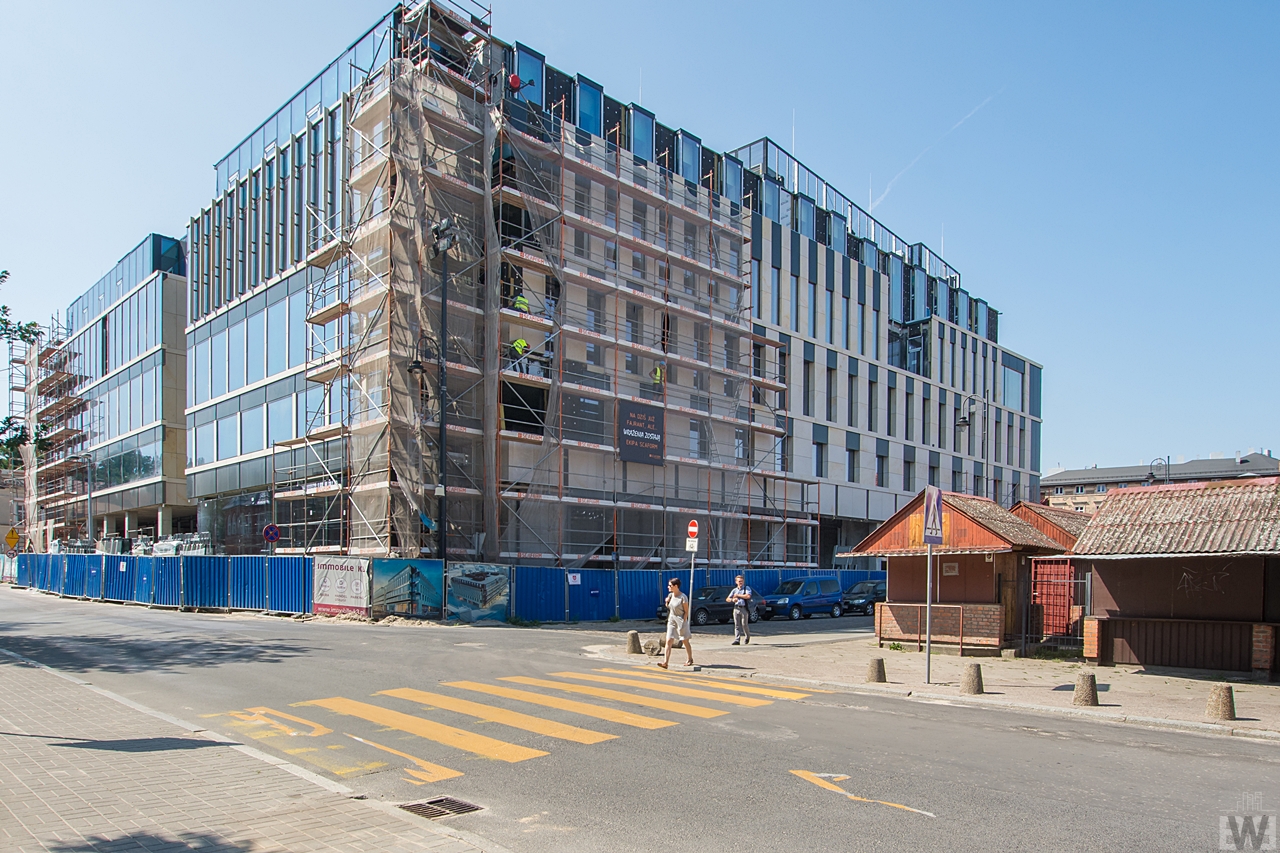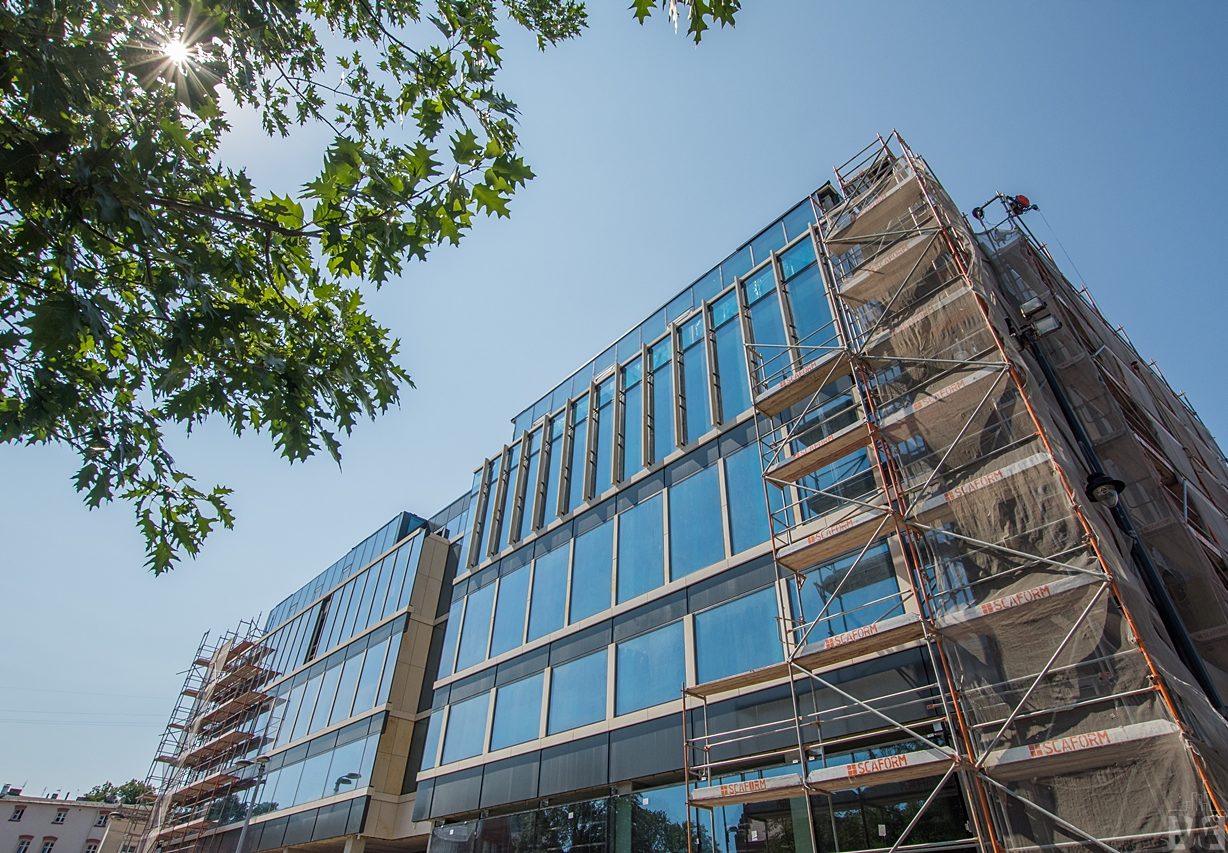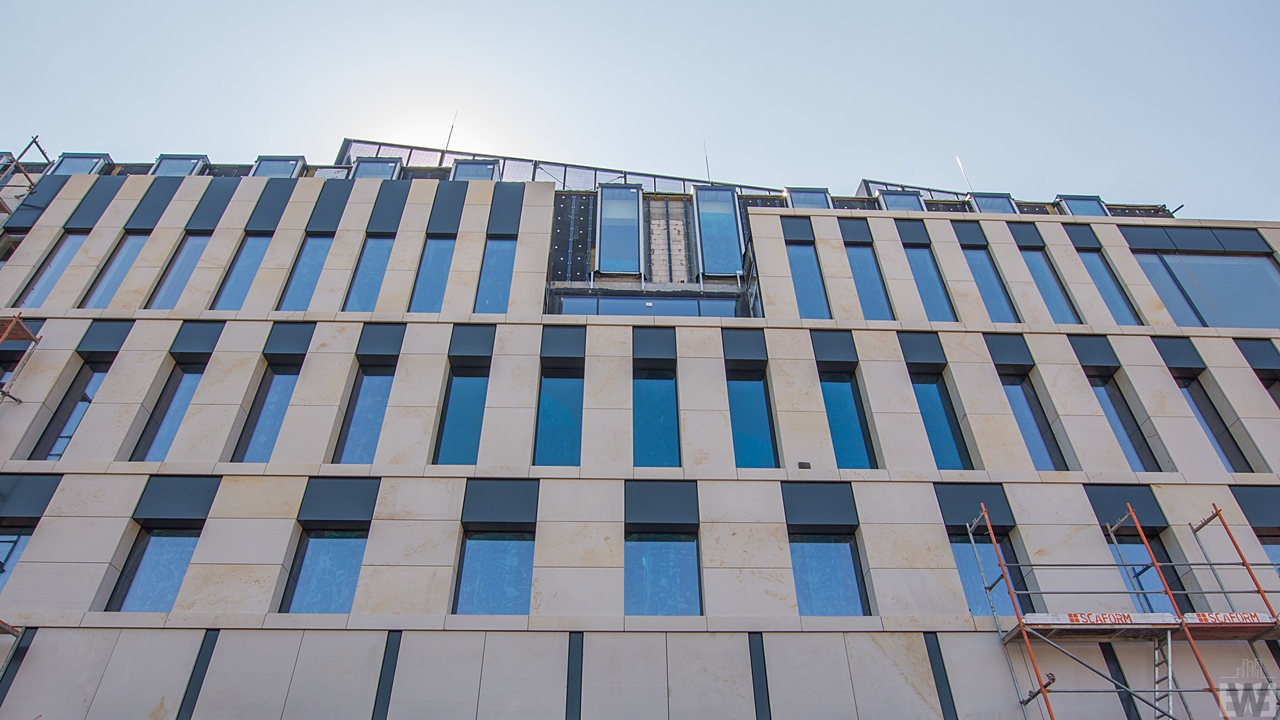 An undeniable advantage of the investment is its representative location at Plac Kościeleckich – one of the most important communication points in the city, located 2 minutes walk from the Old Market Square. In the place of today's construction, the city moat and castle moat crossed over 200 years ago. After being buried, there was, among others, a bus station and a parking lot. IMMOBILE K3 is the first newly built office building in such a strict center for over a hundred years. This investment will revive this part of the city and introduce new functions here.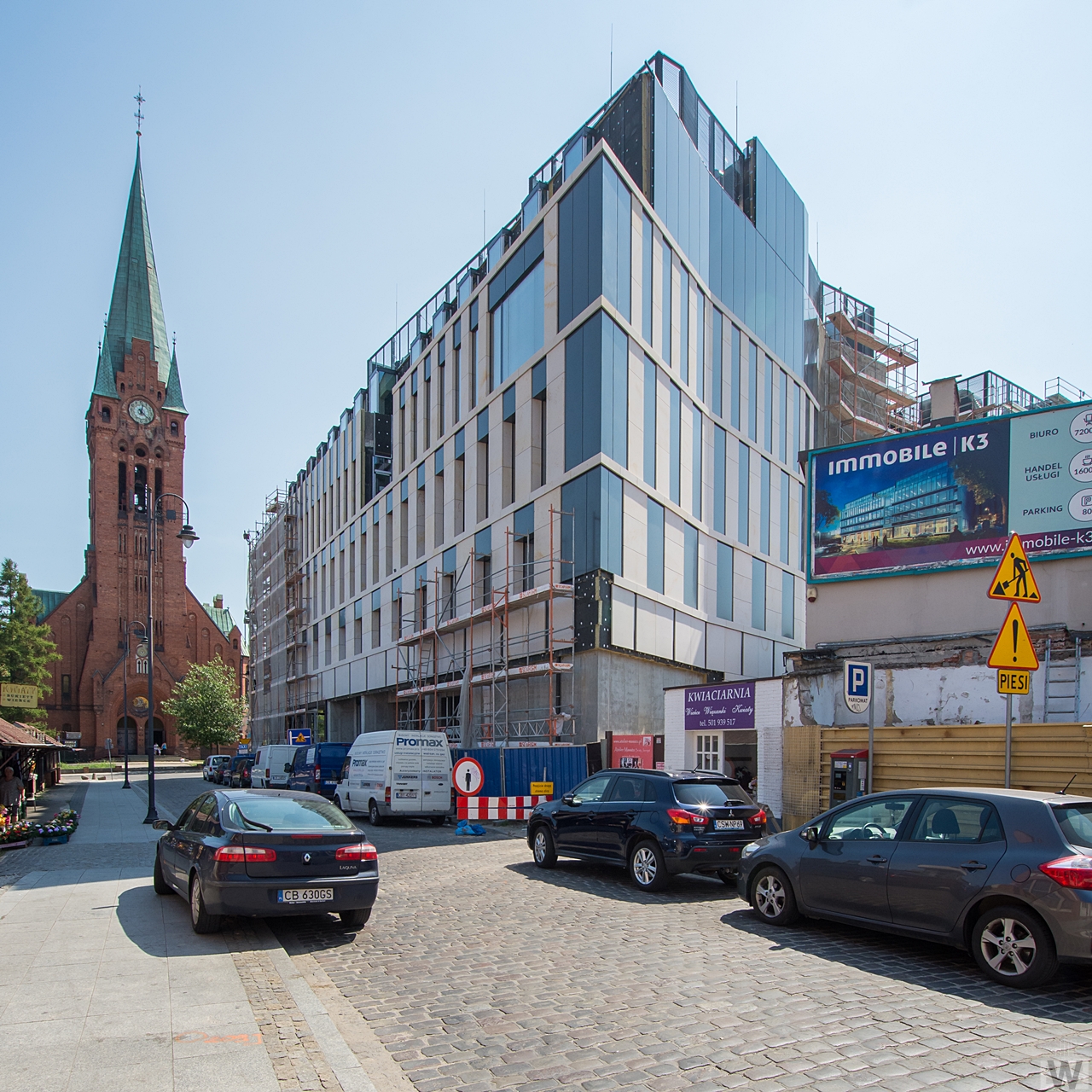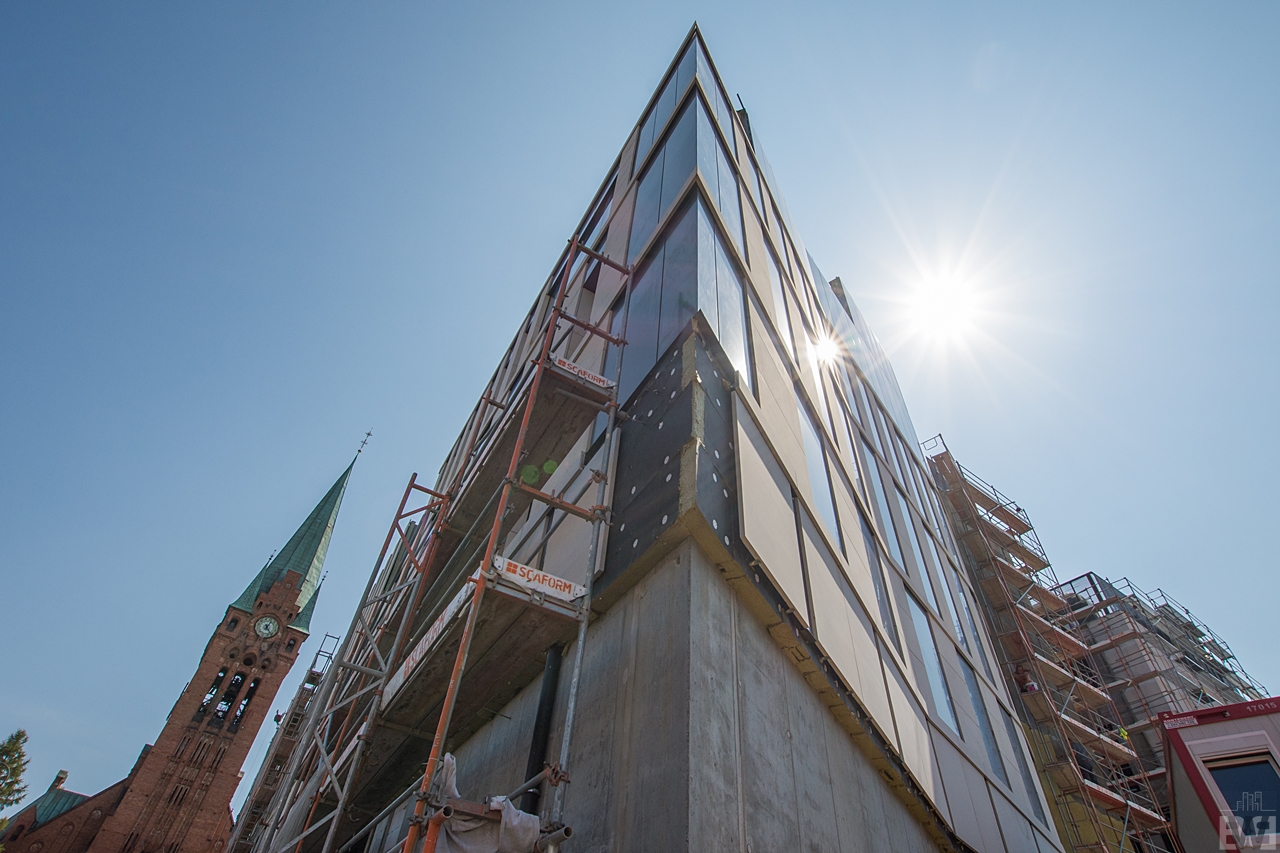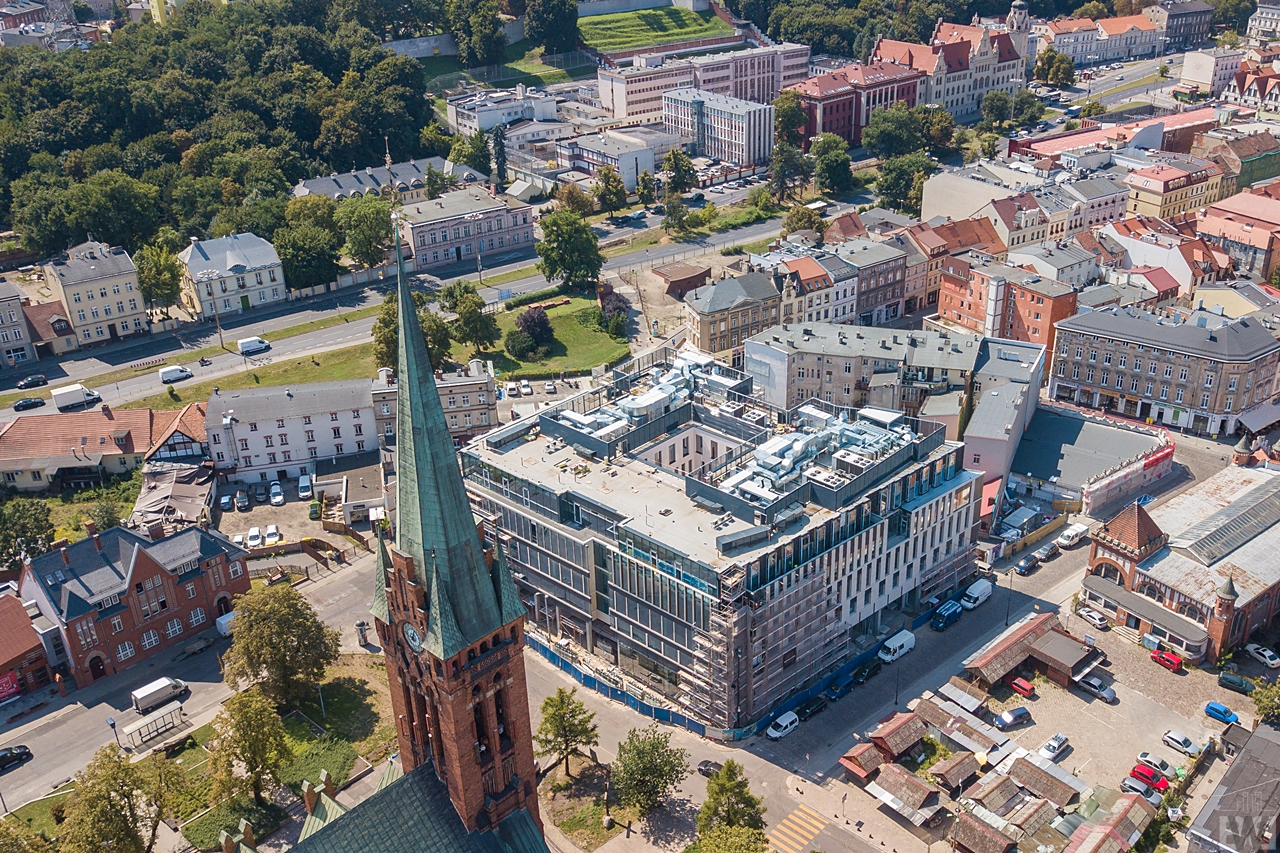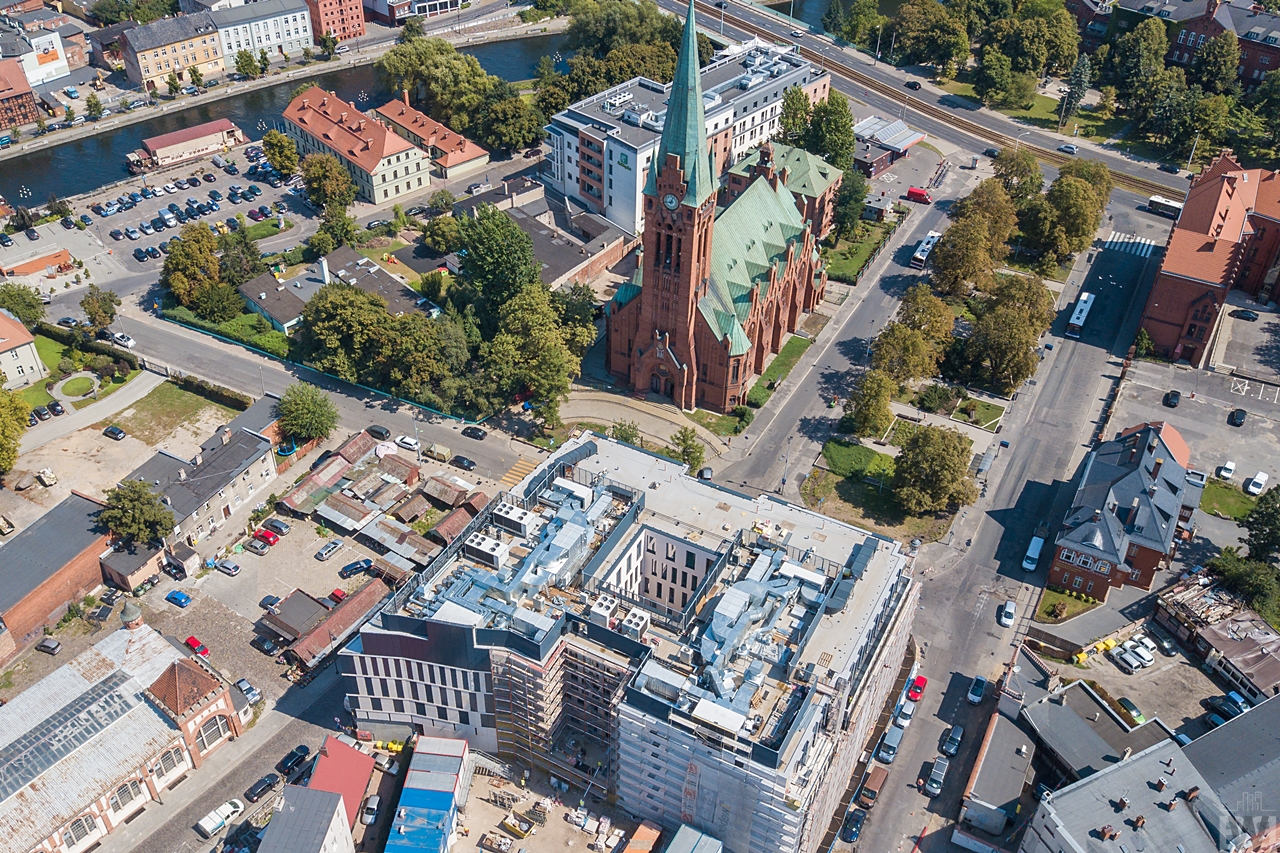 'We are proud to give to Bydgoszcz this unique building. Its beneficiaries, however, will not be only residents of this city – this unique investment is also part of the assets hold by our shareholders' – says the President of GK IMMOBILE, Rafał Jerzy.
We present an extensive photographic relation by Krystian Dobosz, whom we thank very much for sharing the photos. For more photos, we invite you to the blog Bydgoszcz w Budowie.